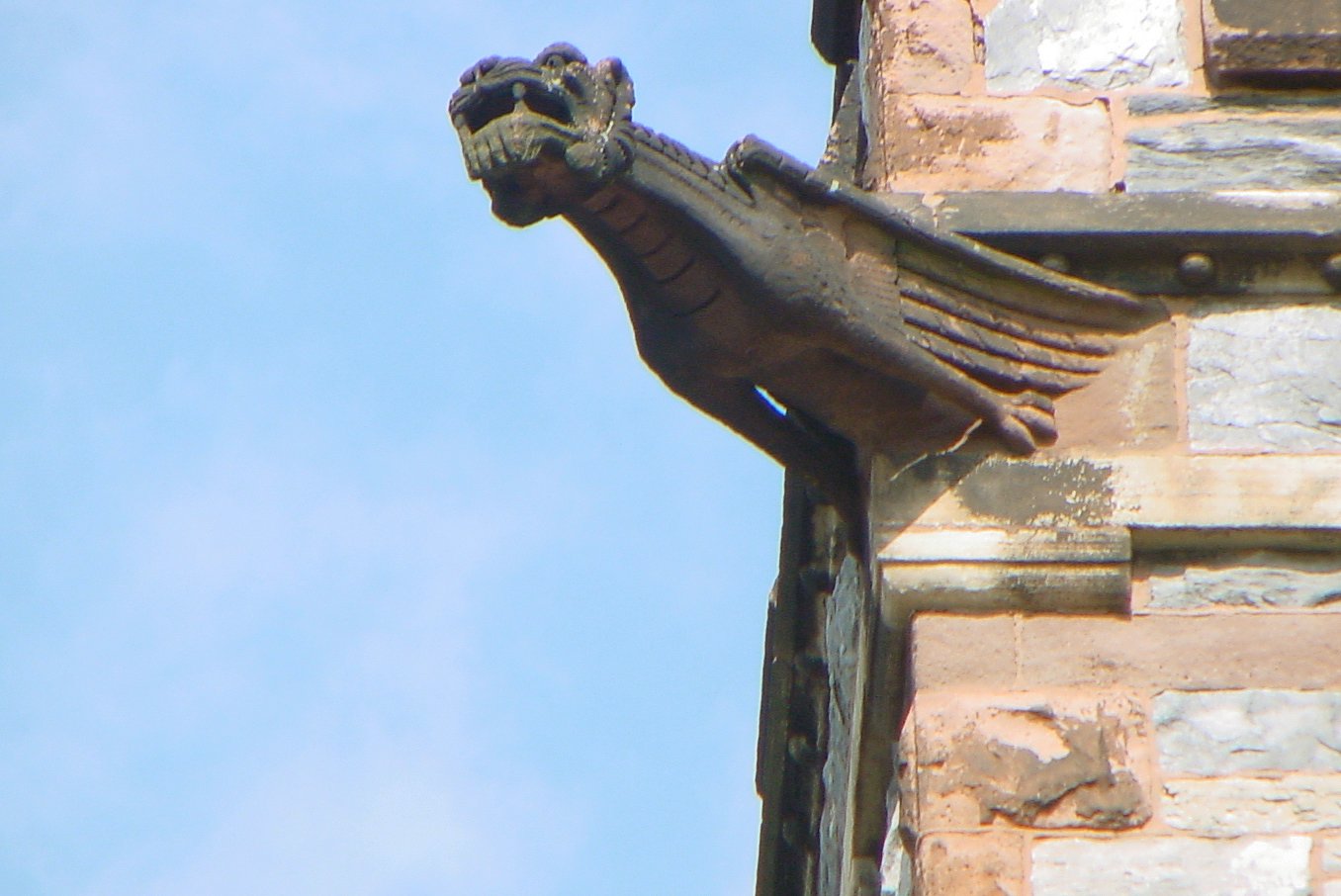 Sunday October 15, 2017
WELCOME VISITORS … All baptized Christians are invited to receive Holy Communion and participate fully in the liturgy.  Please sign the guest register at the door so that we may be in touch..
Annual Membership Campaign 2017-2018 This week, we begin our Annual Membership Campaign. In the first lesson we see how people, in the perceived absence of God, tend to find substitutes, whether it be a golden calf, a crystal cathedral, materialism, or entertainments. People tend to return to that which they know best. When we think God is absent form out lives, we tend to make a new god, usually in our own image or something else that is familiar to us. What golden calves exist in our lives? What false gods do we worship? If we think our possessions, gifts, and talents come from anywhere other than the God we are drifting into this tendency. It is the first step toward dodging our responsibility for ourselves and for our community. By connecting, growing, serving, and sharing, we are transformed into the image of the true God. Our individual and collective commitment to sustaining the mission of God are an indicator of where our priorities really lie. Use this time to consider how we honor the one, true God by our generous support of the mission and ministry he has entrusuted to us. Please review the information you have received and pray about how you might best respond to God's invitation to share in his great work.
INQUIRERS' CLASS – DISCOVER CHRIST Continues with a mini-retreat on the place of prayer in our personal lives this afternoon from 3-5 PM in the Church. Also, our weekly session continues on Thursday, October 19th This week the topic is "Who is the Holy Spirit and what does that have to do with me?" If you missed any of the earlier classes, you can "catch up" by viewing the videos on our parish YouTube channel or by visiting the program website (www.discoverchriststlukeslebanon.org ).
Hurricane Relief Fund. Now that we have begun to assess the widespread damage in Puerto Rico and the Virgin Islands, the needs are becoming clear and they are great. Add to this the continuing challenges along the Gulf Coast. You can assist those in need by donating to the Episcopal Relief and Development Fund. ERD will provide emergency assistance and eventually long-term aid to people recovering from the impact of flooding of these horrific storms. Your generous support will supply critical necessities for communities immediately and for the long-term as they recover and rebuild. You can donate directly at or drop your donation at the office or into the collection plate being sure to mark the memo section for hurricane relief. As of this writing no specific provisions have been made for hurricane Irma. Watch the parish website and Facebook page for more information.
BOSCOV'S FRIENDS HELPING FRIENDS – Shopping passes are available in the Parish Office for $5.00. The pass entitles you to 25% off your purchases at Boscov's on Tuesday October 17th. 100% of the proceeds from the sale of the shopping passes benefits St. Luke's. For more information call the Parish Office.
ST. LUKE'S DAY RECEPTION ECW is coordinating the food for the St. Luke's Day Reception on Sunday, October 22. Please check the sign up sheets posted on the bulletin boards in the auditorium and next to the office. We are asking for FINGER FOODS such as finger sandwiches, cookies, brownies, muffins, fruit, veggies, dips, cheese, crackers and chips. NO CASSEROLES OR CROCKPOTS. If you have any questions, please call Eileen Sidelnick, 717-926-4283. Thank you for your help!
What's happening at St. Luke's this week…
Sunday October 15 from 3-5 PM Mini-Retreat-Discover Christ in the Church
Monday October 16 at 7:00 PM Vestry meeting in the Auditorium
Tuesday October 17 at 7:30 PM Festival Choir
Wednesday October 18 at 10:00 AM Eucharist Healing in the Chapel
Wednesday October 18 at 11:00 AM Staff Meeting in the Lounge
Wednesday October 18 at 12 noon Bazaar Workshop/Origami Class in the Page Room
Wednesday October 18 at 7:30 PM Choir
Thursday October 19 Free Noon Meal
Thursday October 19 Power Packs Distribution in the Fellowship Hall
Thursday October 19 Inquirer's Class in the Auditorium
Saturday October 21 A Day with David Hurd…see article for information
Saturday October 21 5:00 PM Vigil Eucharist at St. Mary Altar (Lady Altar)
Free Noon Meal Grocery List If you are able to provide any of these items, please call the Parish Office by Tuesday October 17th. Thank you! 13 heads of lettuce 5 bunches of celery 5 pounds of carrots 8 large onions 8 peppers, any color 6 boxes of cherry tomatoes 4 bags/boxes of croutons 3 gallons of fruit drink
A SPECIAL OPPORTUNITY. This Saturday, October 21, St. Luke's and The Stephenson School for Ministry will offer a special opportunity for liturgical training and development. A Day with David Hurd: Pursuing Excellence in Worship Ministries will feature nationally known organist and choirmaster, David Hurd, who will provide both an organ and choral masterclass. Additionally, the day will provide opportunities for training and updating for various liturgical ministries like lectors, chalice bearers, acolytes, and leader of morning/evening prayer. The master classes and workshops are open to all. Area congregations have been invited. This is a wonderful opportunity to meet fellow Episcopalians who have a love for worship and the liturgy (as we all do at St. Luke's!). Dr. Hurd will be the featured recitalist for our St. Luke's Day Evensong next Sunday, October 22nd at 6 PM. You can register for the Saturday workshops at http://bit.ly/oct21event.
We joyfully celebrated the joining in Holy Matrimony, for Jacob Herzing and Lisa Egresits on Saturday, October 14th. Please continue to support them in prayer as they begin their life together.
BAZAAR NEWS – Our monthly Bazaar meeting will be on Sunday, October 29th between early and late services in the Auditorium alcove.
PEACE BE WITH YOU from St. Luke's Crafternooners. On Wednesday, October 18th at 12 noon in the Page room, a bonus craft lesson in origami will be presented to all interested people. Leslie Talon, a local librarian, yoga instructor, and artist will lead the class in folding an origami crane. Traditionally it was believed that if one folded 1000 origami cranes, one's wish would come true. It has also become a symbol of hope and healing during challenging times, as well as an international symbol of PEACE. The class is free of charge and should last about one hour. Wednesday "Crafternooners" ( ie volunteer crafters to work on projects for our November bazaar) will be meeting every Wednesday until the bazaar. We meet in the Page Room at noon. Sessions last approximately 2 hours, but your time is your own. You may come and go as your time allows. Our projects have been predetermined and all materials purchased. Volunteers will help assemble these craft items. That being said, we are always on the lookout for new ideas and donations of any handcrafted items to be sold at the bazaar. All are welcome to attend – and timed so that Wednesday mass attendees, can grab an early lunch before the sessions start at noon. Brown bagging is always an option! Our sessions are full of laughter and fellowship, as we use our hands, hearts, and minds in work for our church. PS. Small donations of baked goods are always welcomed! You wouldn't believe how hungry those crafters can get!
ST. LUKE'S SWEET SHOPPE – Homemade candy and baked goods are needed for St. Luke's Sweet Shoppe. Examples are cakes, pies, cupcakes, brownies, cookies, bars, fudge, caramels, peanut butter balls, etc. Please bring your goodies to the auditorium on Friday, November 17. Label all items with allergens such as dairy, nuts, gluten. Contact Eileen Sidelnick 717 -926-4238 with any questions.
JEWELRY DONATIONS – St. Luke's Bazaar is looking for donations of gently used or new jewelry for the Jewelry Booth. Call Grace Cecil at 717- 383-7029.
Did you know…there is an accessible, family restroom upstairs. It is located aside of the Choir Robing Room. This restroom is available for your convenience. If you need assistance locating the restroom please ask one of the ushers.
Lebanon County Christian Ministrires Benefit Dinner Thursday November 16, 2017 at 5:30 PM (Auction) 6:30 PM (Dinner) At Lebanon Area Evangelical Free Church, 600 Shepherd Street, Jonestown Music by The Naimolis' & Lebanon High School Choir Cost is $25.00 per person Table Sponsorships are available ($300.00 and includes 8 tickets) You may reserve tickets by calling the LCCM Office at 717-272-4400 extension 211 Or by emailing dan@lccm.us Deadline for ordering tickets is November 10th
Bulletin Announcements  To submit an announcement for the weekly Bulletin, please send an email to admin@stlukeslebanon.org. or call the Parish Office.  The deadline for submissions is 9:00 AM on the previous Wednesday. Submissions sent to any other email or received after the deadline may not be included.  Please be sure to include a date, time and contact information.  Please note, submissions are subject to editing as may be necessary.