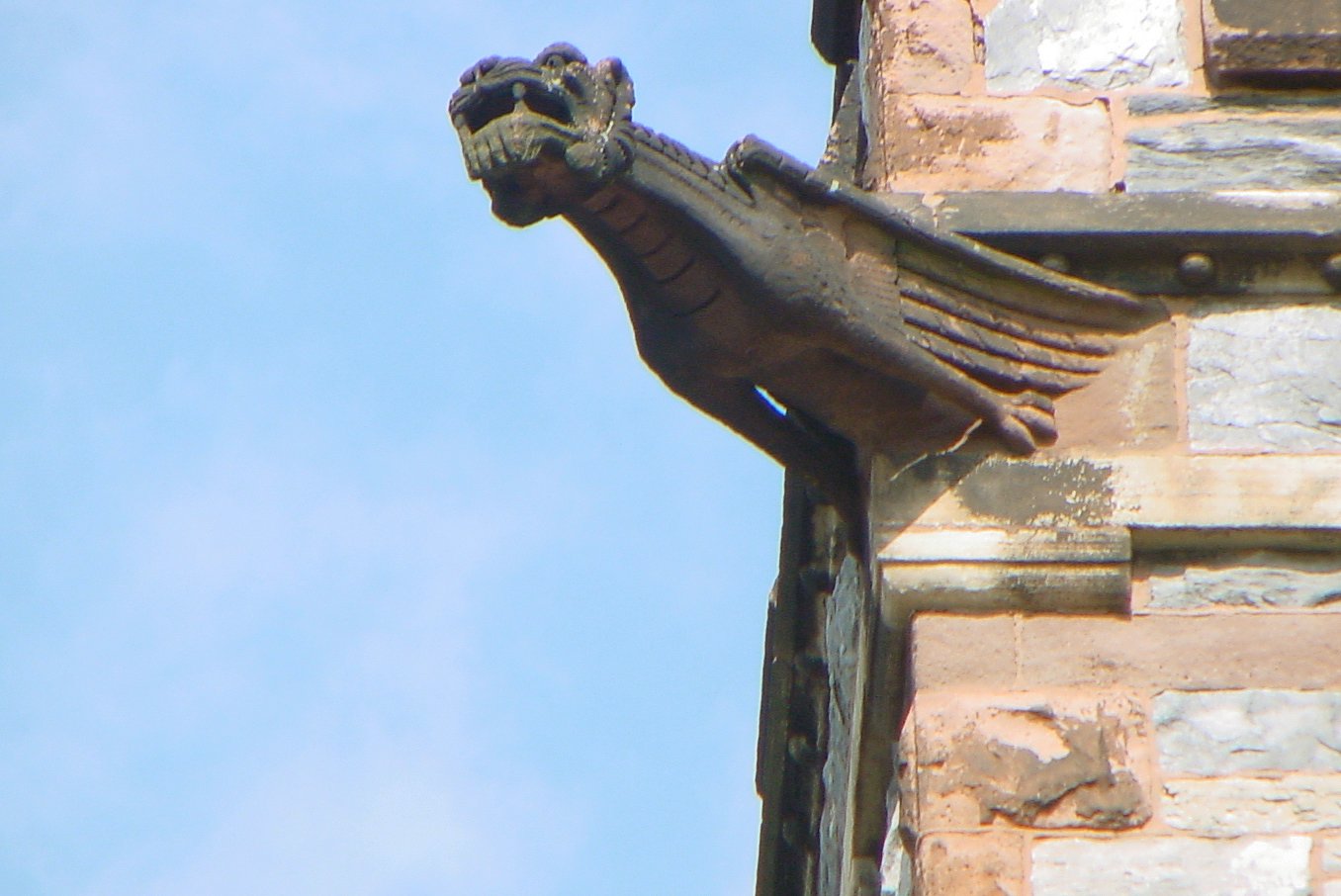 Sunday December 10, 2017
WELCOME VISITORS … All baptized Christians are invited to receive Holy Communion and participate fully in the liturgy.  Please sign the guest register at the door so that we may be in touch..
ON STEWARDSHIP. It is impossible to be at peace with God and look forward to Christ's coming if we are too concerned with the present world. If we are consumed with desires for the "things" of this world, we are on the path to being consumed with them in the fire of judgment. Our deeds, particularly how we use or pursue money, indicate our identities as saints of the Lord or as sinners reserved for judgment. We can know we are escaping the "corruption of this world" if we are generous and willing to share our possessions and resources. This is particularly telling as we prepare to celebrate Christmas, which, many believe, has become more about commerce than about the coming of Christ and the gift of his self-giving love on the cross. How we prepare ourselves for this celebration is an indication of our notion of stewardship and how we have made it part of our spiritual life to plan for the coming year with confidence and in a responsible manner.
What's happening at St. Luke's this week…
Tuesday December 12 at 6:30 PM ECW Meeting in the Fellowship Hall
Tuesday December 12 at 7:30 PM Festival Choir
Wednesday December 13 at 10:00 AM Eucharist Healing Service in the Chapel
Wednesday December 13 at 11:00 AM Staff Meeting in the Lounge
Wednesday December 13 at 7:30 PM Choir Rehearsal
Thursday December 14 Power Packs
Saturday December 16 at 5:00 PM Saturday Vigil Service in the Mary Chapel (Lady Altar)
Church School! In addition to the regular curriculum on Sunday Dec 17, the class will be painting Christmas ornaments. Please let Rob Box know if your children, or other children, you expect to be in Church School to ensure we have an adequate supply of ornaments and paint.
All St. Luke Parishioners are invited to add their footprints to our Walking in Jesus' Footsteps poster hanging in the Church School Room off the auditorium. We hope to have a wall full of foot steps showing how we each are trying daily to embrace Christ's teachings. Supplies and more detailed directions are available in the Church School room. Hope that you will stop in and participate! 
ECW The December Meeting of ECW is dedicated to the memory of Gloria Shirk.  We will meet on Tuesday, December 12, at 6:30 p.m. in the Fellowship Hall for a Holiday Covered Dish and program Twas the Night Before Christmas.  All women of the church are invited to attend and bring a favorite covered dish or dessert.
The Lebanon County Choral Society The Lebanon County Choral Society presents its winter program entitled Rutter Gloria on Sunday, December 10 at 3:00 PM. It will feature John Rutter's miniature classic, as well as several of Rutter's other carols and Christmas anthems. The program will feature a number of other settings of the "Gloria" text, ranging from Pergiolessi's 18th century anthem for double choir to contemporary settings. The concert will also feature the Youth Chorus, presenting another setting of "Gloria" and carols from a variety of cultures. 
The Choral Society has always had a close relationship with St. Luke's. Several parishioners (including Terry Heisey) sing with the choir or have in the past, and Sean Hackett is the artistic director. 
Tickets are available in advance for $12, and at the door for $15. Student tickets are $3. Refreshments will be offered at a reception following the concert.
Sunday December 17 at 6:00 PM: Christmas Concert "Home for the Holidays" by The Eaken Trio
Blue Christmas Service: Celebrating Christ amidst Sadness—Building Faith (Please note change in date!): Wednesday, December 20st 7 PM: Not everyone is up and cheery for the Christmas holidays. Dealing with the death of a loved one, facing life after divorce or separation, coping with the loss of a job, living with cancer or some other dis-ease that puts a question mark over the future, and a number of other human situations make parties and joviality painful for many people. If you are feeling sad or know of someone who may not find the joviality of the season easy to bear, join us and invite others to come.
The Christmas Season at St. Luke's
ADVENT
First Sunday in Advent—December 3
5:00 PM Saturday evening—Vigil Eucharist
8:00 AM Holy Eucharist – Rite I (recited)
10:30 AM Holy Eucharist – Rite II (choral)
6 PM – Advent Evensong
7 PM – Messiah – Part 1
 Second Sunday in Advent—December 10
5:00 PM Saturday evening—Vigil Eucharist
8:00 AM Holy Eucharist – Rite I (recited)
10:30 AM Holy Eucharist – Rite II (choral)
3 PM – Lebanon Choral Society Holiday Concert
Third Sunday in Advent—December 17
5:00 PM Saturday evening—Vigil Eucharist
8:00 AM Holy Eucharist – Rite I (recited)
10:30 AM Holy Eucharist – Rite II (choral)
6 PM – Eakin Trio "Home for the Holidays"
Wednesday December 20 7 PM
A Blue Christmas Worship
Fourth Sunday in Advent—December 24
5:00 PM Saturday evening—Vigil Eucharist
only one service Sunday morning
10 AM Holy Eucharist – Rite II (choral)
CHRISTMAS
Christmas Eve—December 24th
5 PM Family Eucharist
7 PM Festal Eucharist
11 PM Solemn Eucharist – "Midnight Mass"
Christmas Day – December 25th
10 AM Holy Eucharist
Sunday in Christmastide—December 31
8 AM – Holy Eucharist
10:30 Service of Lesson & Carols
Feasts of the Lord's Manifestation
January 7
Epiphany & Baptism of the Lord
8 AM Holy Eucharist
10:30 AM  Festal Eucharist
Bulletin Announcements  To submit an announcement for the weekly Bulletin, please send an email to admin@stlukeslebanon.org. or call the Parish Office.  The deadline for submissions is 9:00 AM on the previous Wednesday. Submissions sent to any other email or received after the deadline may not be included.  Please be sure to include a date, time and contact information.  Please note, submissions are subject to editing as may be necessary.