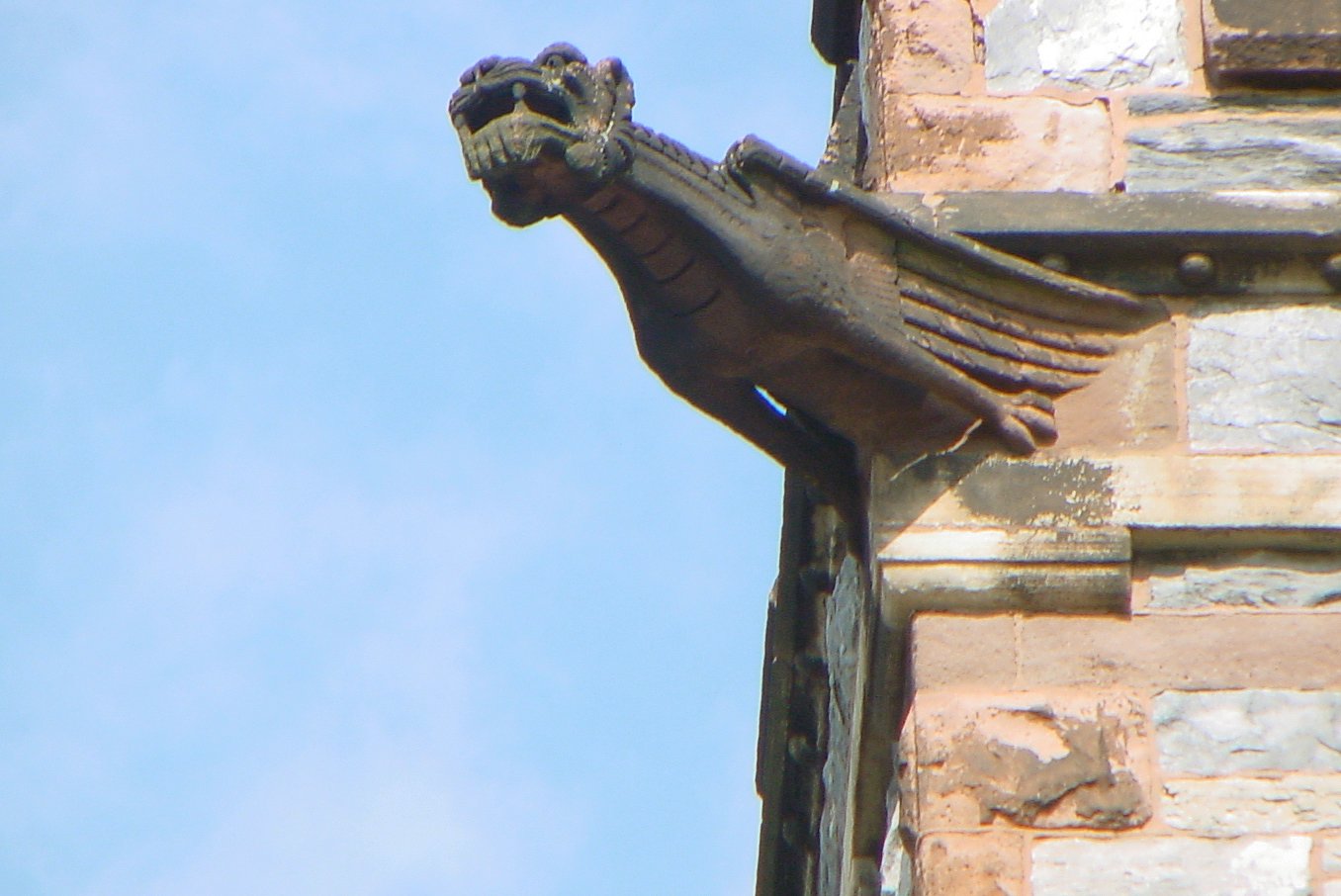 Sunday February 18, 2018
WELCOME VISITORS … All baptized Christians are invited to receive Holy Communion and participate fully in the liturgy.  Please sign the guest register at the door so that we may be in touch..
Following Christ. This Wednesday marks the first of our five weekly sessions on Following Christ. Join us at 6 PM for a simple Lenten soup supper followed by prayer, a teaching, and conversation about our first topic: Developing a Personal Prayer Life. These sessions will be held each Wednesday during Lent (6 – 7:30 PM) in the Parish Hall Auditorium. If you would like to prepare a soup for one or more of our sessions, please use the sign-up sheet available. This is a great follow-up to our discover Christ series that was held last fall. It is also a good opportunity for anyone interested in Holy Baptism, Confirmation or reception into the Episcopal Church this spring.  Also, to facilitate our time together, we ask that you register at the program website www.discoverchrist-stlukeslebanon.org or by contacting the parish office.
The Sacrament of Reconciliation. Popularly known as "Confession" and often avoided by many is an important element of the Christian life and is especially appropriate during the Lenten Season. Father Zwifka and Mother Kisner are available to celebrate "The Reconciliation of a Penitent" (see Book of Common Prayer, pp. 446ff) with anyone who desires. It has been said, "Confession is good for the soul" and is highly recommended to those who seek to grow in discipleship as we seek to follow Christ. If you would like to celebrate this graced moment, simply contact Father Zwifka or Mother Kisner to set a day and time. If it's been a while, then it's time. If you've never done it before, "Try it, you'll like it!"
STEWARDSHIP. God gives us gifts through the  Holy Spirit by which we can communicate with others about Jesus. Our prayer is that we will recognize them and use them well (the core of stewardship). With study and practice, we can become increasingly effective communicators of the good news we have received in Christ Jesus, carrying the gospel from person to person and from generation to generation. God's call is to obedience, not to perfection. As he did in the beginning our creator can transform the chaos of our broken communities and mixed up lives into the great shalom (wholeness) by his creative word. Our Lenten journey is a special time for this powerful work if we allow ourselves to recognize God's work in us and move to cooperate with God's design.
Christian Formation. As we begin our work in Re-imagining Christian Formation for the 21st Century, we will soon be forming a "focus group" to explore how best to begin our efforts at providing a comprehensive and effective program for Christian education/Spiritual formation in our parish. Mother Kisner, our assisting priest, and Mr. Bob Mosebach, a student in the Stevenson School for Ministry will be working together in this initial phase of program development. Members of the community will be invited to participate. If you are interested or know of someone who might be a good candidate for this effort, please contact Mother Kisner. The commitment will be limited but unearthing the insights and dreams of our members is of the utmost important as we move forward.
What's happening at St. Luke's this week… 
Monday February 19 Holiday – Parish Office is closed
Monday February 19 at 7:00 PM Vestry Meeting in the Auditorium
Tuesday February 20 at 7:30 PM Festival Choir
Wednesday February 21 at 12:00 noon Healing Eucharist in Memory of Frances Arthoffer in the Nave Please note – there will be no 10:00 AM Healing Service
Wednesday February 21 at 6:00 PM Following Christ Lenten & Lenten Soup Supper in the Auditorium
Wednesday February 21 at 7:30 PM Choir Rehearsal
Thursday February 22 Power Packs
Friday February 23 Tower Roast at the Bell Tower
Saturday February 24 Vigil Eucharist at the Chapel of St. Mary
If you are planning to hold a meeting or event in the parish buildings, please be sure to notify the Parish Office to make sure the space and date are available so it can be added to the Parish Calendar.  This will also assure that the  building will be open for your event.
Power Packs Help Needed! – Thursdays from 10 – 11:00 AM to pick up at the warehouse and deliver to St. Luke's; 1:30 -2:30 to pack bags.  If you are able to volunteer your time, please contact Soon Slayman 301-807-3396 or Katherine Hoopes 717-279-7494.  Thank you!
Please note…Until further notice, the stove and oven in the Parish Kitchen will not be available.
Park with a Heart! ♥  To assist those attending services at St. Luke's who have mobility     difficulties, please consider leaving the spaces in the parking lot behind the church available for their use.  Your thoughtfulness is appreciated! 
Service Cancellations If services are cancelled because of bad weather, announcements will be   posted on the  website stlukeslebanon.org our Facebook page StLukesLebanonPA, and on Radio  WLBR-1270 AM or WQIC-100.1 FM and Television WGAL-Channel 8
Did you know…there is an accessible, family restroom upstairs.  It is located aside of the Choir Robing Room.  This restroom is available for your convenience.  If you need assistance locating the restroom please ask one of the ushers.
The Holy Season of Lent At St. Luke's Episcopal Church
Each Week in Lent:
Saturdays 5 PM Vigil Eucharist ("Rite III") (Chapel of St. Mary)
Sundays 8:00 AM Holy Eucharist Rite I (recited) (Church)
10:30 AM Holy Eucharist Rite I (choral) (Church)
Wednesdays 10:00 AM Holy Eucharist with Healing (Trinity Chapel)
6:00 PM Following Christ with simple supper (Auditorium)
Fridays 7:00 PM Individuals or Groups may gather for Stations of the Cross (Church)
From the Bishop Transition Committee: Walkabouts are gatherings where diocesan members have a unique opportunity to interact with our bishop nominees. During each walkabout, our nominees will give general introductory remarks in a large group setting. Afterwards, small group question-and-answer sessions will be held with individual bishop nominees.
Diocesan members are invited to attend any of the four evening walkabout sessions listed below to hear the bishop nominees' positions on important issues. Please submit your questions for the bishop nominees in advance to bishoptransitiondiobeth@gmail.com. Please include your question and the walkabout session you plan to attend.
Tuesday, April 17: St. Stephen's, Whitehall
Wednesday, April 18: St. Alban's, Sinking Spring
Thursday, April 19: St. Paul's, Montrose (This event will also be live-streamed)
Friday, April 20: St. Stephen's, Wilkes-Barre
You can read more about the individual bishop nominees in upcoming weeks through our weekly newsletters and our website: www.bishopsearchdiobeth.org.
Bulletin Announcements  To submit an announcement for the weekly Bulletin, please send an email to admin@stlukeslebanon.org. or call the Parish Office.  The deadline for submissions is 9:00 AM on the previous Wednesday. Submissions sent to any other email or received after the deadline may not be included.  Please be sure to include a date, time and contact information.  Please note, submissions are subject to editing as may be necessary.