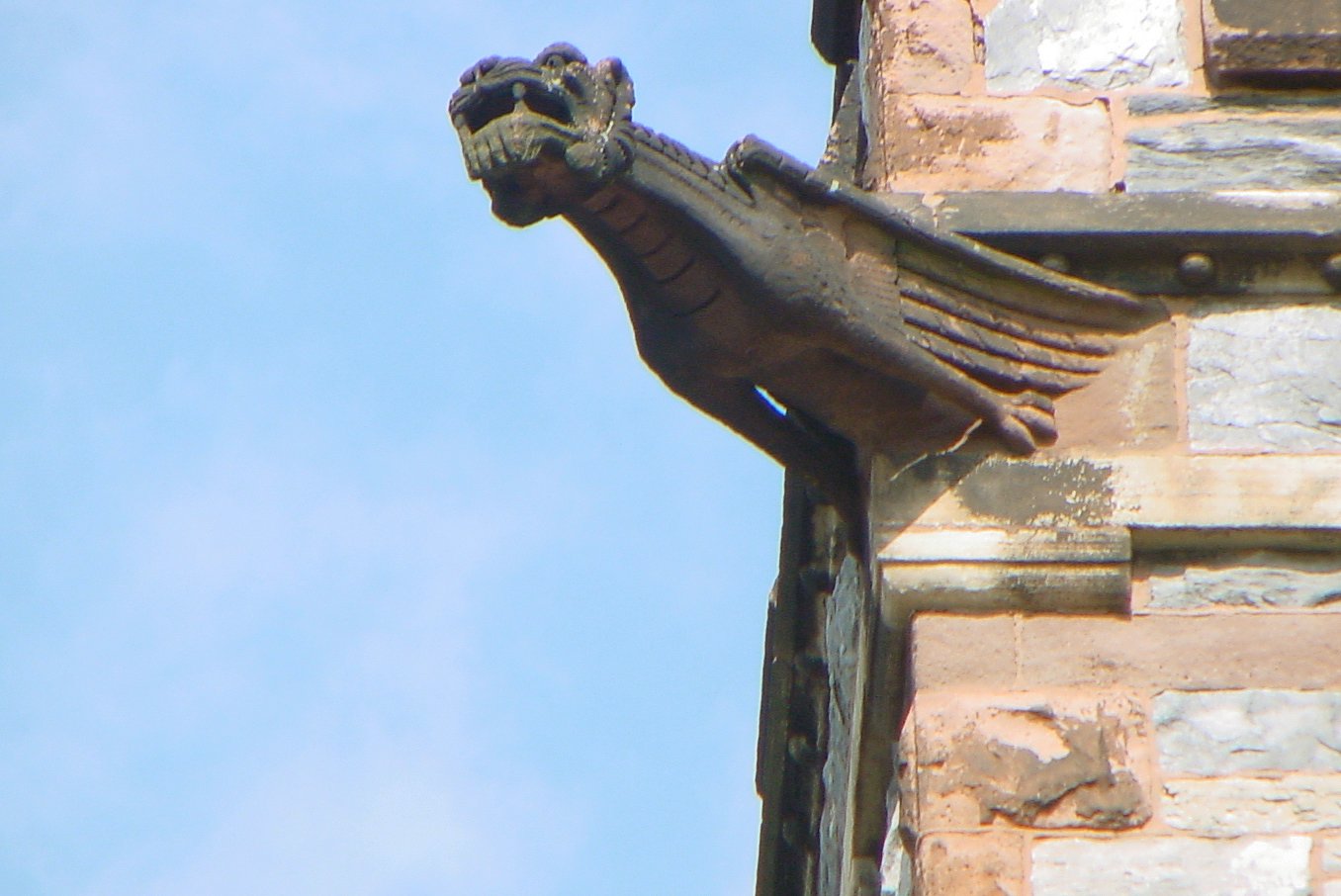 Sunday June 18, 2017
WELCOME VISITORS … All baptized Christians are invited to receive Holy Communion and participate fully in the liturgy.  Please sign the guest register at the door so that we may be in touch.
NEXT WEEKS LESSONS Genesis 21:8-21 Psalm 86:1-10, 16-17 Romans 6:1b-11 Matthew 10:24-39
Oral History Project. St. Luke's is a parish full of rich history, much of which still surrounds us, and compelling stories, many of which have yet to be told. To collect and catalog the stories of our parish, St. Luke's will conduct an oral history project during the summer months. Oral history collects information by listening to the testimony of many people. This style of documentary work is often used in films and radio programs like This American Life orStoryCorps. Our project will consist of interviews that could take place on Sundays after worship or at any other mutually convenient time. They can be conducted at the parish in a comfortable setting or in your own home or favorite location. The setting is not as important as the people and the stories that they have to tell about their experience of St. Luke's Church. From these interviews, our parish can use these video documents to better understand who we are today, to honor the keepers of our Church's tradition and to grow together in faith. Likewise, future parishioners will have an unprecedented way to access the past from their present experience. If you are interested in participating in an interview or have any questions about the project, please contact Liam Nieman by email at wnieman@go.olemiss.edu or by phone at (717) 673-7574
Lay Eucharistic Visitors. As part of our VISION 20/20, we resolved to "recruit at least three (3) additional individuals to act as Lay Eucharistic Visitors in the parish and provide the training and resources necessary to establish a program of bi-weekly sacramental visitation to the homebound." The canons of The Episcopal Church determine that "a Eucharistic Visitor is a lay person authorized to take the consecrated elements in a timely manner following a celebration of Holy Eucharist to members of the congregation who, by reason of illness or infirmity, were unable to be present at the celebration" (Canon III.4.7). Such persons must be trained and then licensed by the bishop for this ministry. We have an opportunity for this training on SUNDAY, JULY 9, 2-5 PM at Grace Episcopal Church, 108 N. 5th Street, Allentown, PA. The Rev'd Twila Smith, priest at Grace and Mediator in Allentown will conduct the training. If you feel God's call to bring care and comfort to the homebound through this important ministry, please see Father Zwifka or Soon Slayman.
Bulletin Announcements To submit an announcement for the weekly Bulletin, please send an email to admin@stlukeslebanon.org. or call the Parish Office. The deadline for submissions is 9:00 AM on the previous Wednesday. Submissions sent to any other email or received after the deadline may not be included. Please be sure to include a date, time and contact information. Please note, submissions are subject to editing as may be necessary.
Adult Forum is taking a short break. There will no adult forum until July 9, 2017. We will resume our historical study of the New Testament on July 9th at 9:15 in the lounge. All are welcome
Choral Evensong And Solemn Benediction Sung by Saint Luke's Festival Choir Evensong will feature the inspiring Organist Robert McCormick who is currently the Music Director of St. Mark's Episcopal Church, Philadelphia. Sunday June 18 at 6 PM. Incense will be used at all Evensongs A Free Will Offering Will Be Taken
Vacation Bible School: Sunday, July 9th – Thursday, July 13th 6pm to 8pm St. James Lutheran Church 53 Chestnut St. Lebanon, VBS is free, but you must register! You may register online at: https://vbspro.events/p/events/ lebanoncooperativeministry or pick up a form at St. Luke's Parish Office Needs list for VBS Red Cellophane Blue shower curtain liner 3 shallow plastic bins Glue Dots 6 UNUSED toilet plungers If you would like to donate any of these supplies for VBS, please drop them off in the Parish Office
ECW Ladies Night Out At The Timbers in Mt. Gretna Tuesday July 18 at 6:00 PM $25.00 per person Includes Dinner Buffet and Show "Make Mine Music!" All women of the church and their guests are invited! See the June issue of the Angelus for the reservation form and more details! Or call Eileen Sidelnick at 717-926-4238 Reservations with payment is due by Sunday July 16 St. Luke's will be participating in Boscov's Friends Helping Friends event. Shopping passes are available in the Parish Office for $5.00. The pass entitles you to 25% off your purchases at Boscov's on Tuesday October 17th. 100% of the proceeds from the sale of the shopping passes benefits St. Luke's. For more information call the Parish Office.
SUNDAY WORSHIP will move to the AUDITORIUM Beginning Sunday July 2nd, we will celebrate Holy Eucharist in the Auditorium until the end of August. The Saturday 5 PM service will move to Trinity Chapel (Parish Hall Chapel) beginning July 1st.
This week… Monday June 19 – Vestry will meet in the Auditorium at 7 PM Wednesday June 21 – Midweek Eucharist and Healing Service in the Chapel 10 AM