Connect through Worship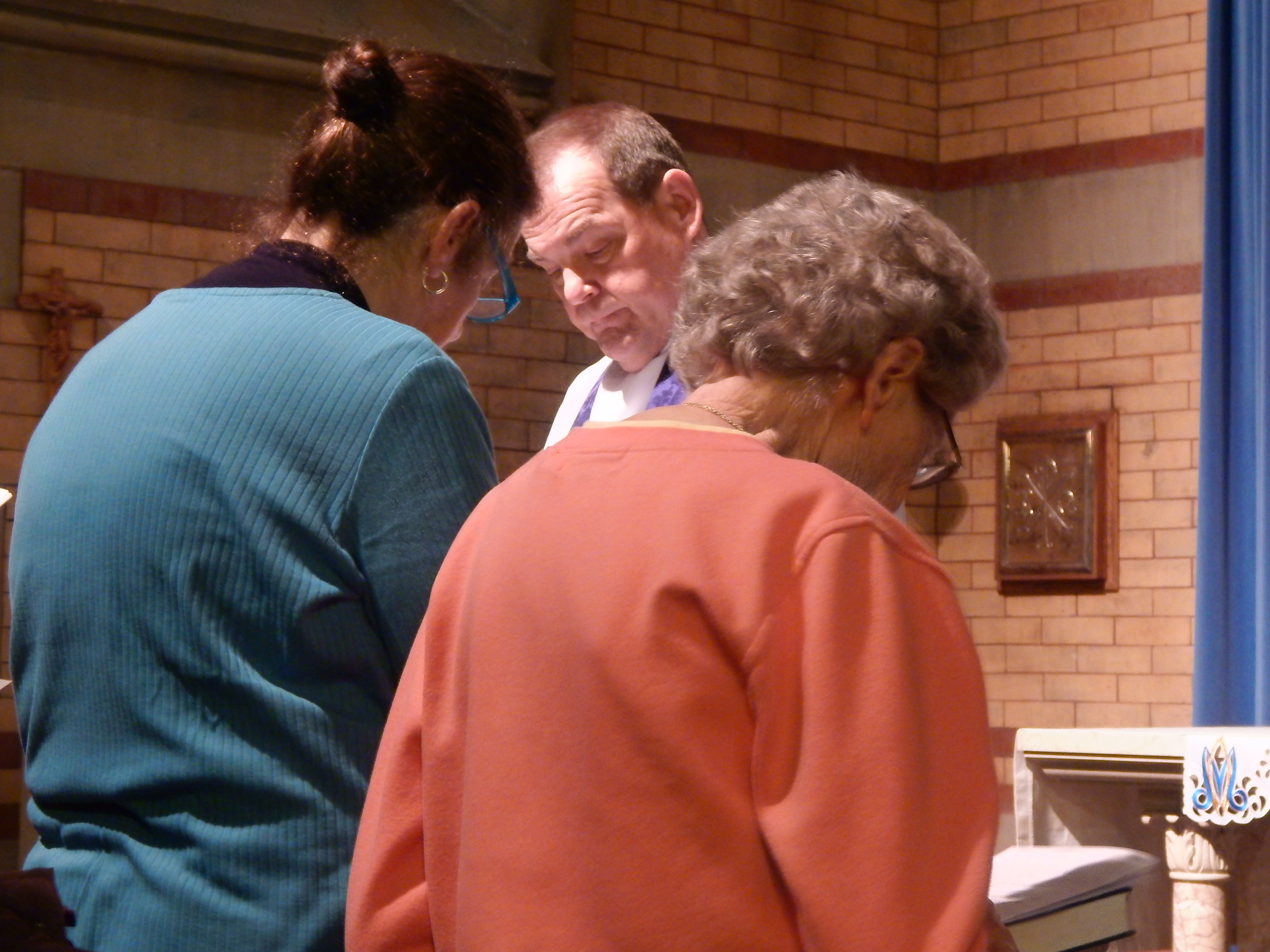 Intentional and inspirational worship is our way of showing God that we appreciate all he does for us.  Common worship shows how we are connected to one another and provides an opportunity for us to connect God's Word to our daily lives.  Our worship life reminds us that God is and must remain the center of our lives. For this reason, St. Luke's continues to grow as a Center of Excellence for Music and Worship.
Your stewardship pledge supports this effort.
Because of the support of so many, in the last year we have:
Undertaken a parish wide study of the Book of Common Prayer.

Organized a comprehensive liturgical training day featuring a renowned church musician, Dr. David Hurd.

Called and provided a training program for a verger to assist in the organization and execution of our parish worship.
In the days ahead, we hope to:
Explore the possibility of establishing a county-wide Choir School for youth.

Continue to redevelop our worship committee through training and learning opportunities.

Engage a consultant to determine what is necessary to establish and maintain a high quality, internet-based broadcast of worship services
Grow through  Christian Formation
God wants us to grow in love, character, and spiritual maturity by our relationship with Him and others . Through our Christian Formation efforts, we grow to be more like Jesus by the study of his word and living out his teachings. Through prayer-filled study, we grow, rooted in the grace and love of Christ, with hopes of bearing genuinely spiritual fruit.
Your stewardship pledge supports this effort.
Because of the support of so many, in the last year we have:
Established a task group to help us reimagine how we do Christian Formation for the 21st century.

Surveyed the parish concerning their interests, needs and hopes for their growth in Christ & undertaken an analysis of what we found.

Obtained funding and undertaken a search for a ministry specialist in the area of youth and young adult ministry.

Participated in our community's ecumenical Vacation Bible School.

Established a series of inquirers classes through Discovering Christ.
In the days ahead, we hope to:
Integrate youth into worship in all ministries.

Develop rich offerings to help all generations grow in their life of faith.

Explore an alternative Summer Youth event.
Serve through  Mercy Works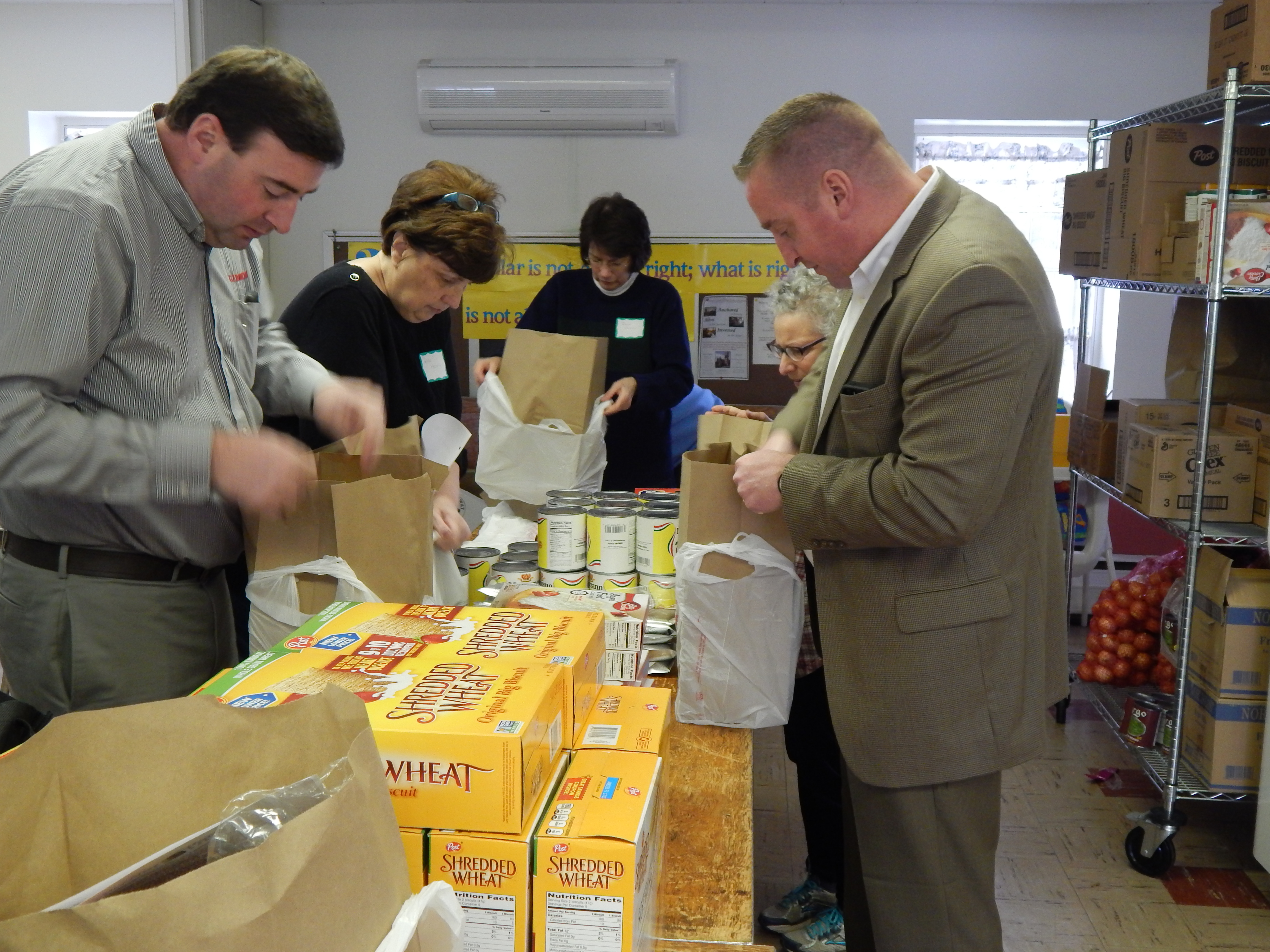 God calls us to reach out not only to our church family but also our community and the world to touch all with the love of  Christ. When we roll up our sleeves and serve others through acts of mercy and compassion in our neighborhoods, our workplaces, our community, and the world, we demonstrate God's love for others  in Christ .
Your stewardship pledge supports this effort.
Because of the support of so many, in the last year we have:
Established a Pastoral Care Team and begun to implement a comprehensive Pastoral Care Plan.

Trained new Lay Eucharistic Visitors trained to visit and care for the sick.

Begun forming a Lazarus Care Team to provide comfort for those grieving significant losses.

Begun work on a Diversity Awareness Program for the parish and our community.

Purchased A/V equipment to help tell our story more effectively through social media and bring our message to the homebound.
In the days ahead, we hope to:
Hold an " Outreach Summit" to determine future directions for our outreach efforts.

Form a chronic illness support group.

Develop programming in support of young families.

Develop of virtual parish community opportunities to reach into our increasingly "cyber" world.
Share through our Common Life
Through several generations, God has given us a treasured heritage. This legacy is seen clearly not only in our parish buildings but in the abiding relationships that we enjoy as we gather in groups both big and small. Our buildings permit us to worship and conduct programs and ministries that help us to realize our calling in Christ. Our relationships support and comfort us as we seek to follow  Christ ever more closely.
  Your stewardship pledge supports this effort.
Because of the support of so many, in the last year we have:
Formed a task group to study how best to utilize all of our buildings.

Engaged "Partners for Sacred Spaces" as a consultant to assist in our building assessment.

Engaged in an on-going "Oral History Project" to document our personal relationships in our common faith.

Renovated an accessible restroom in Church.

Increased programmatic use of social media.
In the days ahead, we hope to:
Develop four to six regional intentional communities.

Build-out two additional accessible restrooms in Parish Hall.

Increase accessibility in all parish buildings including our worship spaces.

Undertake a comprehensive maintenance plan for our parish buildings.
To accomplish these things, we need your support
Transformational Giving
We at St. Luke's believe that giving has the power to transform the giver. Transformational giving – Biblical giving – focuses not on the parish's bottom line, but on the giver. It provides a powerful tool that enables the kind of giving that can transform the giver's heart. Transformational giving also transforms the parish as we together grow in understanding God's call to help one another grow more deeply committed to God and one another. Here are some principles of transformational giving:
Every act of giving is first and foremost not a statement about the giver but about the faithfulness of God.

Transformational giving is based on the abundance and trustworthiness of God, not a theology of scarcity.

It is better to give than to receive.

Givers connect with their parish community to  enhance their mutual impact on the community, not primarily for the purpose of funding parish programs to do the work for them. It is a recognition that we can accomplish more together than alone.

Transformational giving relationships are rooted in a sense of mutual accountability, not merely for organizational support.

The giver, not the parish, recognizes a call to be the primary means of advancing the mission within the their own spheres of influence.

Giving is not the process but rather the result of a deepening sense of the disciple's desire to share the mission of the Church effectively within his or her sphere of influence.

The practice of giving is learned and cannot be presumed. We need to teach our youth by word and example.

Givers connect with each other and with the parish not according to the amount of their giving but by the degree of personal investment they are living out in the daily mission and ministry of the parish.
The Outlook for 2018
This is what we did in 2017
| | | |
| --- | --- | --- |
| Under $25,000 | $1,874 | 12.3% |
| $25,000-$50,000 | $2,594 | 6.8% |
| $50,000-$75,000 | $2,970 | 4.8% |
| $75,000-$100,000 | $3,356 | 3.8% |
| $100,000-$200,000 | $4,130 | 3% |
| $200,000-$500,000 | $7,424 | 2.6% |
| $500,000-$1,000,000 | $18,615 | 2.8% |
To fund fully our budget for next year, we must realize a 5% increase in pledge revenue. If we increased the number of pledges by 2 and sustained an average pledge of $2,261. we would have what we need.
To achieve a 5% increase in pledge revenue, here is what we need to do:
Total pledged:                            $198,116
No. of pledges                           90
Average Pledge:                         $2,201
Smallest Pledge submitted:        $180
Largest Pledge submitted:         $13,000
Total pledged:                           $208,100
No. of pledges                          92 (net increase of 2)
Average Pledge:                        $2,261
Smallest Pledge submitted:      $180
                 increase:     $9.00/yr. | $.17 per week
Largest Pledge submitted:       $13,000                
                 increase: $650.00/yr. | $12.50 per week
Some Interesting Facts
How much is enough?
According to the IRS, the average American donates part of their annual income for charitable purposes. The chart below indicates the average donation for each bracket for adjusted gross income (i.e., income after all deductions and credits) for a household.
As Episcopalians, we do not recommend a standard level of giving. Instead, we leave it entirely up to you to decide how much you can give and what is appropriate given your monthly budget.
Regular giving helps us to connect.
No matter what amount you decide to pledge, you should try to give on a regular basis. Once you choose to commit to a community, most people discover that they want to contribute something on a regular basis. This helps them feel fully part of the community, its mission, and its work.
Regular giving helps us to grow.
Regular giving will help each person of faith grow in discipleship and be a more committed follower of Christ. Regular giving will help the parish become increasingly healthy and better able to help individuals become all that God intended through teaching, encouraging, and modeling a generous way of life.
Regular giving helps us to serve.
God has entrusted gifts to us to bless our lives and the lives of others within and beyond our parish. Regular giving enables the parish to meet real human needs through our ministries of service.
Regular giving helps us to share.