The Rev'd Dr. David Zwifka, Priest-in-Charge
Father Zwifka comes to us from the Diocese of Central Pennsylvania where he most recently served as Rector of Saint Mark's Church (Lewistown, PA) and the Dean of the Harrisburg Convocation. He was the Canon for Finance and Diocesan Administration and continues his work in the Stephenson School for Ministry. Father Zwifka sees the principal purpose of his ministry as the development of Christian disciples and empowering them for ministry in the world. 
His education has included studies at the Catholic University of America (JCD), Christ the King Seminary (MAT/MDiv), and Houghton College (BA).  He began his tenure with us September 1, 2015 as the Interim Rector and was hired to Priest-In-Charge on June 1, 2016 for a three-year contract.
Please Check Out Fr. Zwifka's Blog here!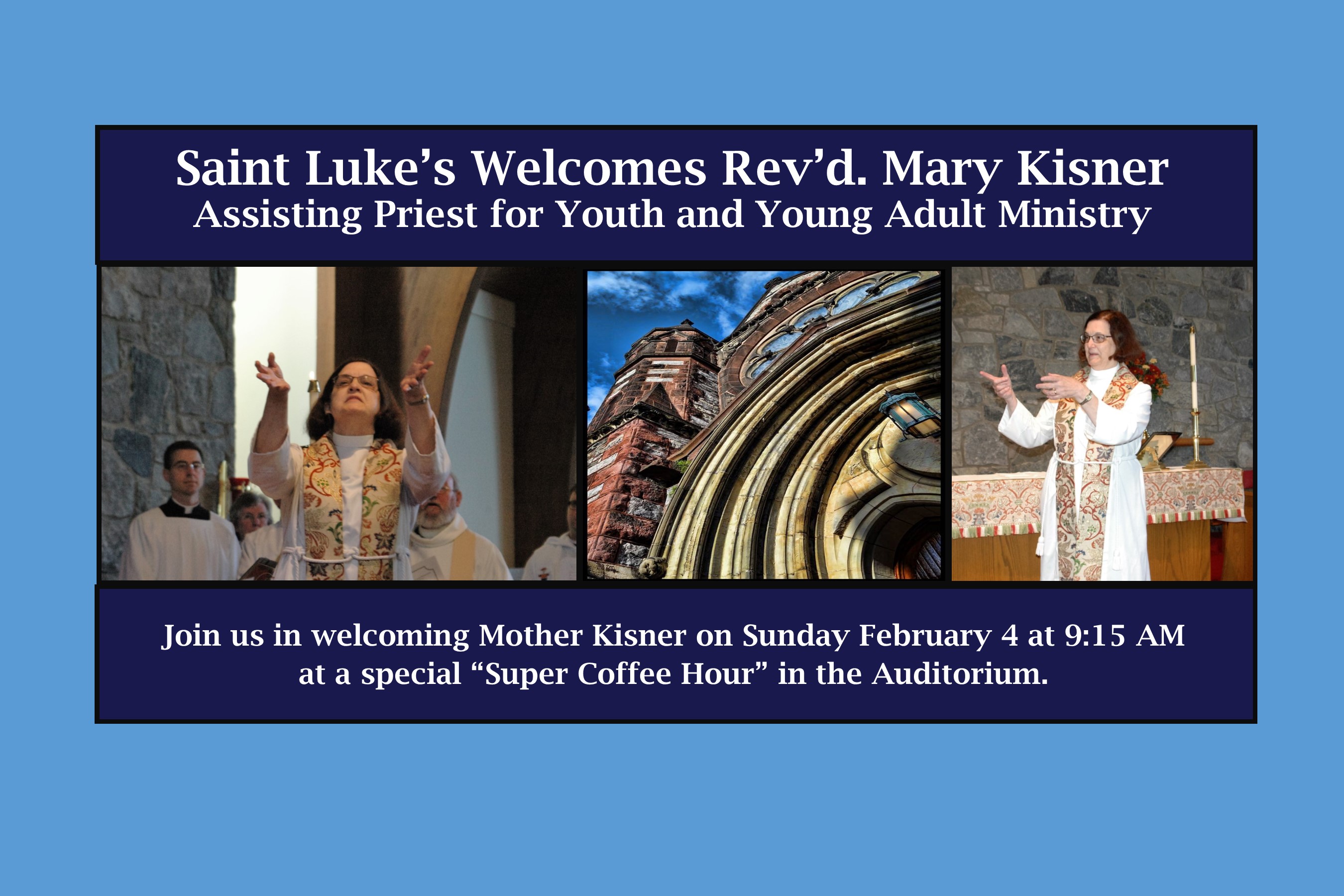 The Rev'd Mary Kisner, Assisting Priest for Youth and Young Adult Ministry
St. Luke's is happy to announce that The Rev'd Mary Kisner will join its staff as an Assisting Priest. The St. Luke's parish community will formally welcome Mother Kisner at a special "super coffee hour" on Sunday, February 4th, to be held between 8 and 10:30 AM service that day.
St. Luke's pastoral plan, VISION 20/20, called the parish to "engage a specialist in youth and young adult ministry on a part-time basis." In response to that call, the parish has been able to engage The Rev'd Mary Kisner, recently retired as the rector of Christ Church, Berwick, PA, for that work. Reverend Kisner is an experienced "story teller," a form of ministry where imagination and story take center stage in the work of spiritual formation among children and youth.
In this position, Mother Kisner will help us reframe our ministry with youth as a sort of "resident bard" where both Scripture and the Church become "narratable" worlds into which our youth are invited to live. In addition to the theological power of imagination and story, such ministry draws upon literature and the arts and considers how these might equip the Church—and its youth—for telling and living the gospel of Jesus through worship and discipleship. She has been trained in the ways of Godly Play, which is based in Montessori principles and uses a special curriculum to serve children through early, middle and late childhood and beyond.